Google Analytics tracking for SMS campaigns
You can track SMS campaign URL clicks in Google Analytics.
When creating your SMS campaign, you can add a short url. Paste in the URL you'd like to use, with UTM parameters on the end. You can build up a URL with UTM parameters here: https://ga-dev-tools.appspot.com/campaign-url-builder/
Here's an example URL: https://mycompanycom/?utm_source=clicksend&utm_medium=sms&utm_campaign=april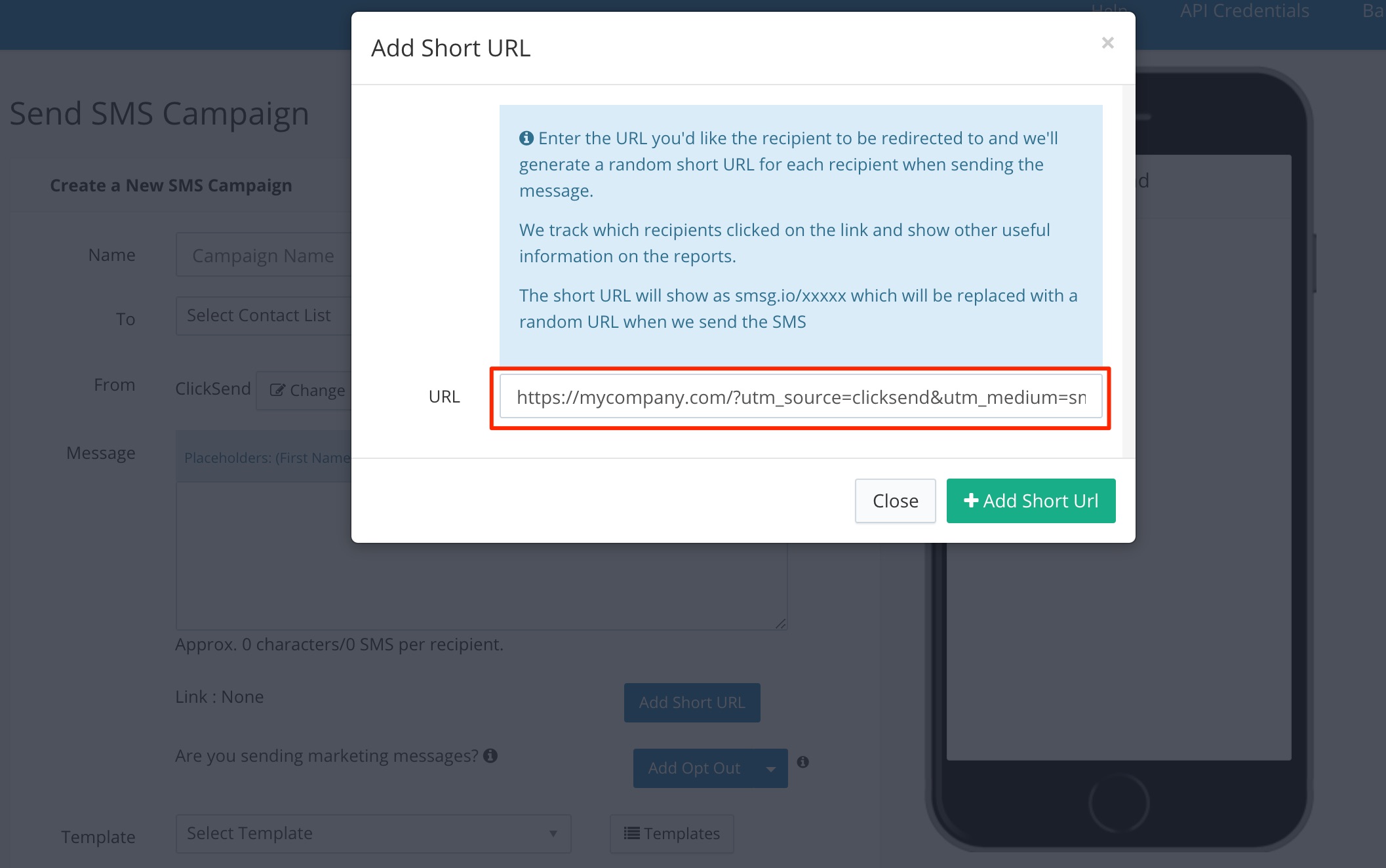 We will then pass those parameters when someone clicks the link in the SMS. You will be able to see this data in your Analytics platform.
---
---