Send automated 2fa and SMS Notifications from Adalo by ClickSend
Adalo is a popular mobile and web apps making platform that allows you to create, design, and launch your app. Your app can be anything from business to marketplaces, blog posts or create a booking system and more.
With direct integration with ClickSend SMS, create and send One Time Passwords (OTP) with the SMS Verification by ClickSend component. Then send SMS notifications whenever an appointment is made, reservation placed, task assigned and more.
Installation
When inside Adalo's workspace, go to Add component > Marketplace > look for SMS Notification by ClickSend and install.
The installation includes 2 components which you can fully customize on Adalo app workspace.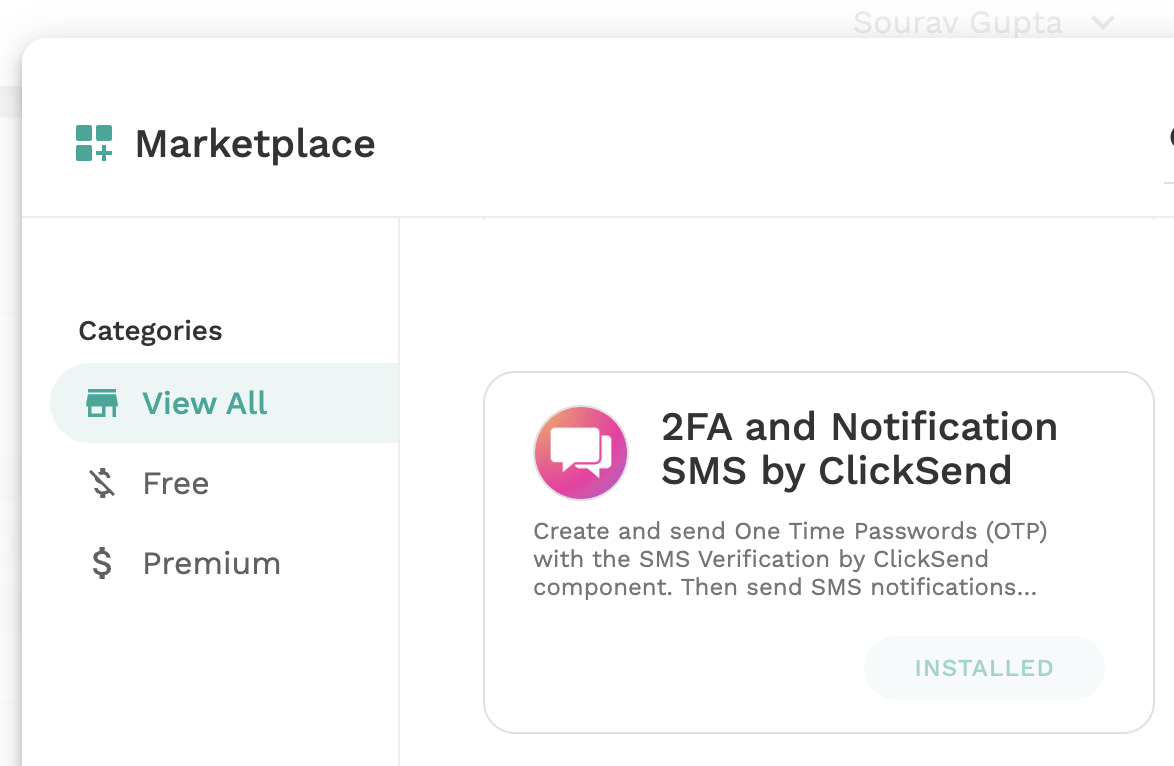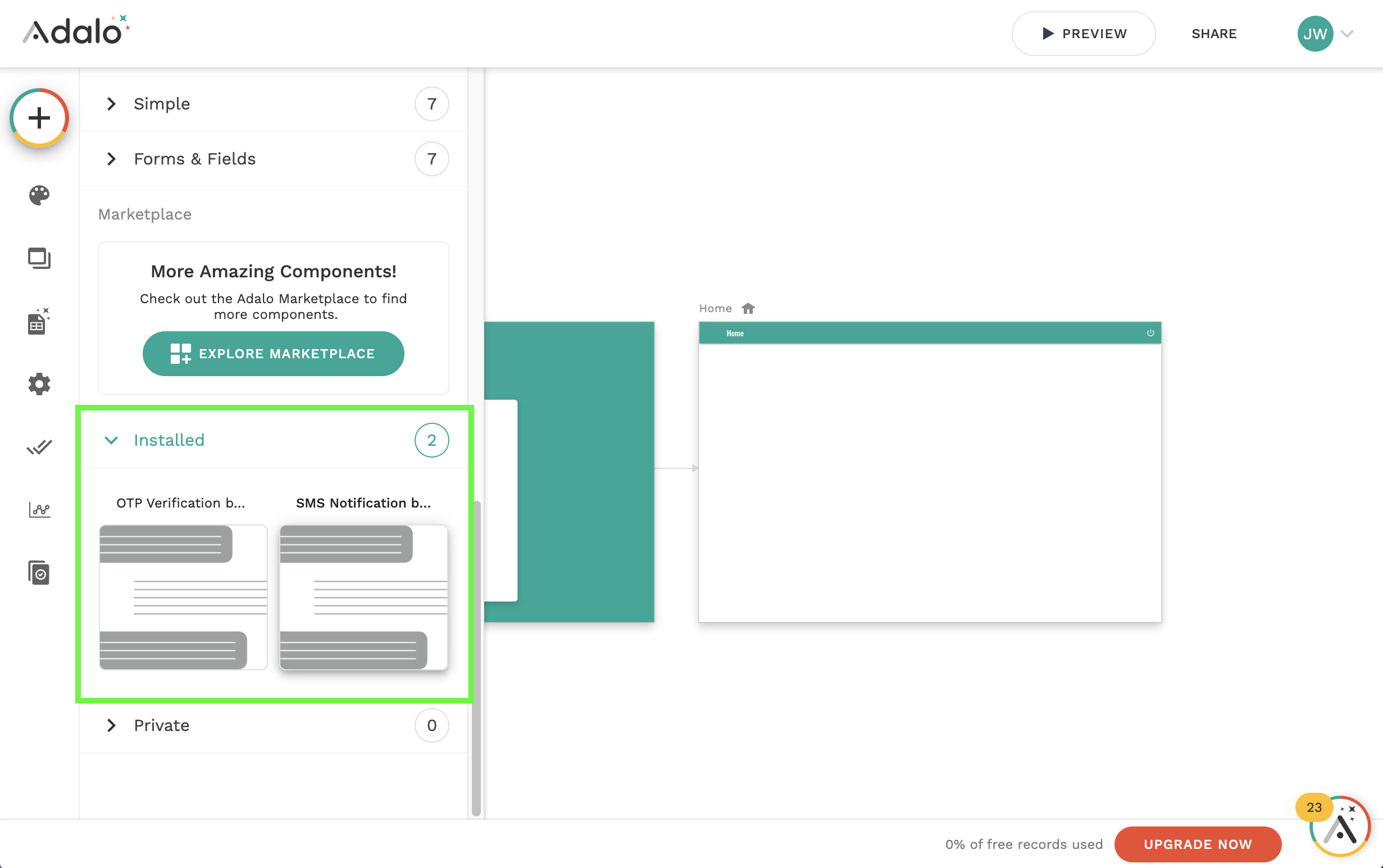 Create your ClickSend free account here and start sending from your no coded app in Adalo!
---
---