Freshsales
Send an SMS
In your Freshsales CRM complete these steps: 
1. Click open Admin Settings

and go to Apps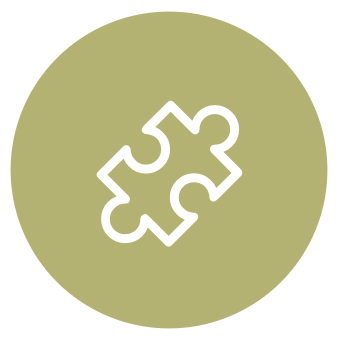 2. On the apps page, scroll down to SMS and click on Configure. This opens the dedicated SMS integration page. 
3. Choose ClickSend as your SMS provider of choice.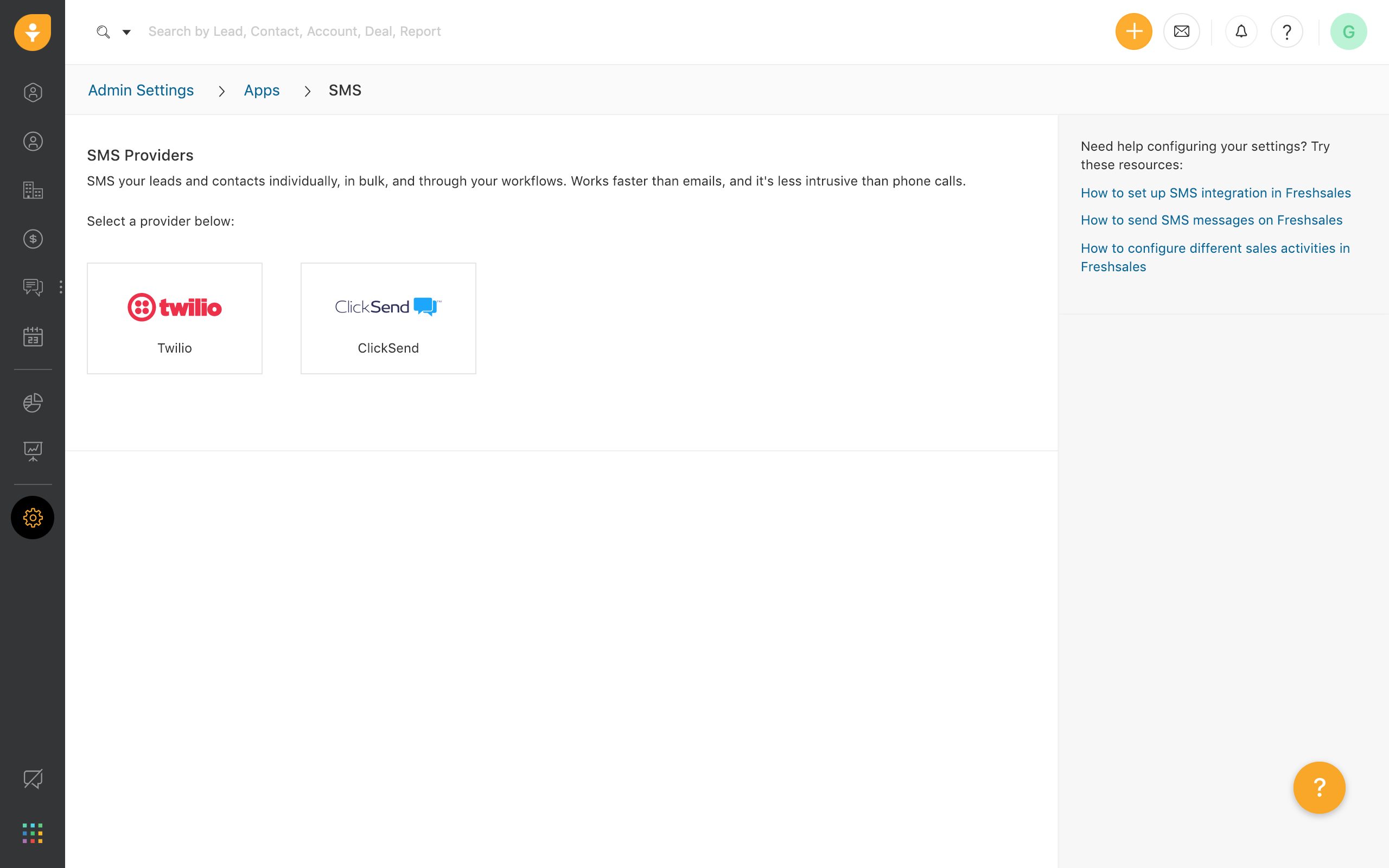 4. add your UserID and API Key and click Authenticate. After choosing a number for sending SMS, click Save. This activates the feature.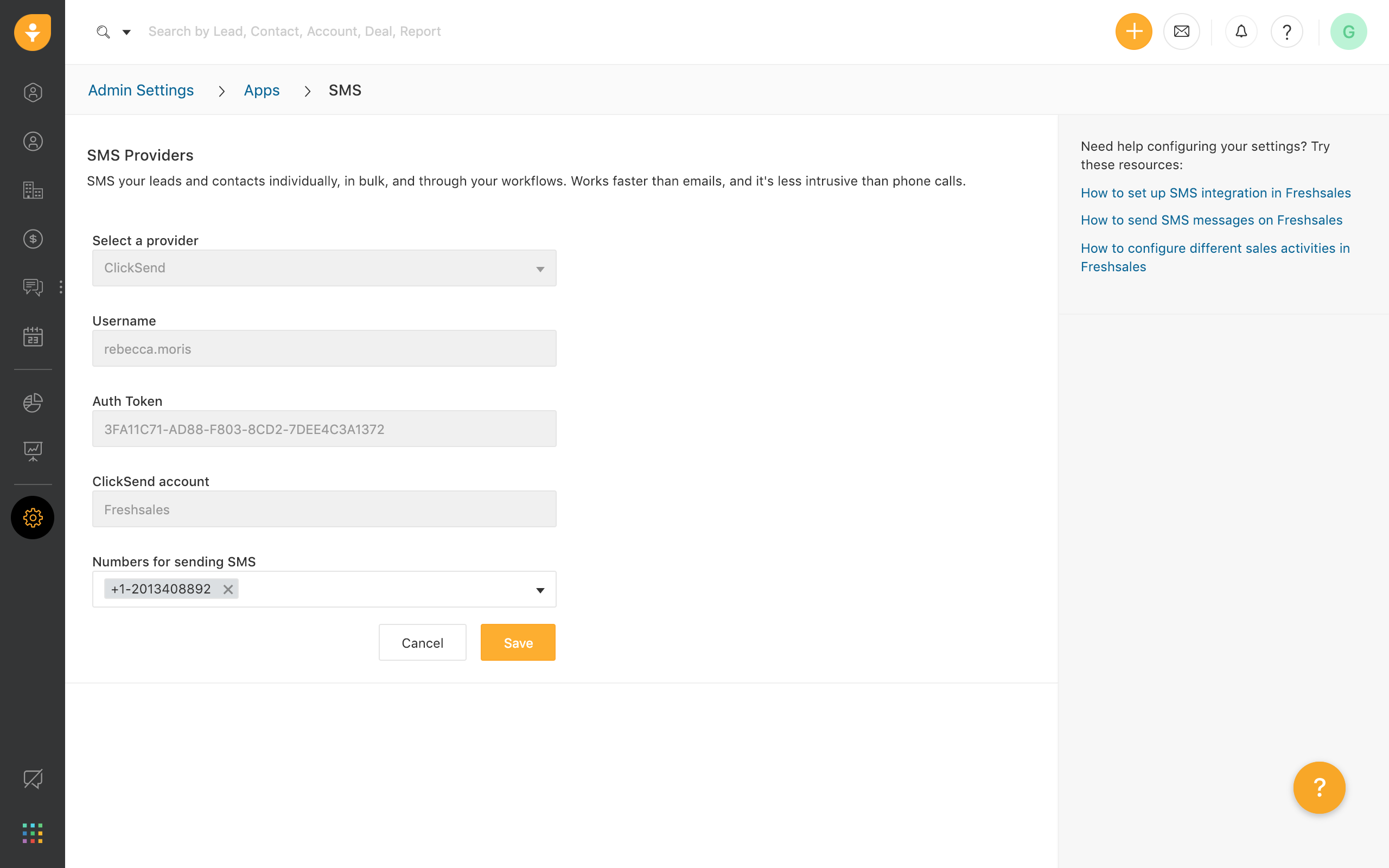 You can now start sending SMS from Freshsales using ClickSend. Refer to this Freshsales help article on how to send SMS messages in Freshsales
Receive replies in FreshSales
Toggle the 'Receive SMS' option on.

In your ClickSend dashboard create a new Inbound SMS rule with the action 'URL'.
Paste the webhook provided by FreshSales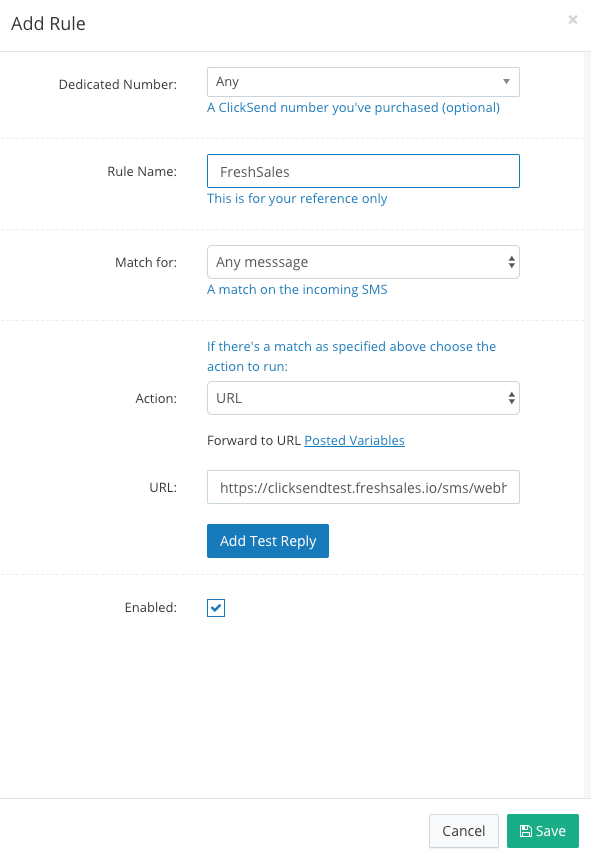 FreshSales requires you to enter the mobile number with the international prefix, otherwise they will not recognise it as a valid number.
---