Zoho CRM Webhooks
Integrate ClickSend SMS into Zoho CRM using Webhooks. This integration will allow you to automate a SMS to be sent from Zoho CRM using Workflow Rules and Webhooks.
Add the webhook to your Workflow Rules. To do this, open Setup -> Automation -> workflow rules. Setup the conditions and click + ACTION to add the webhook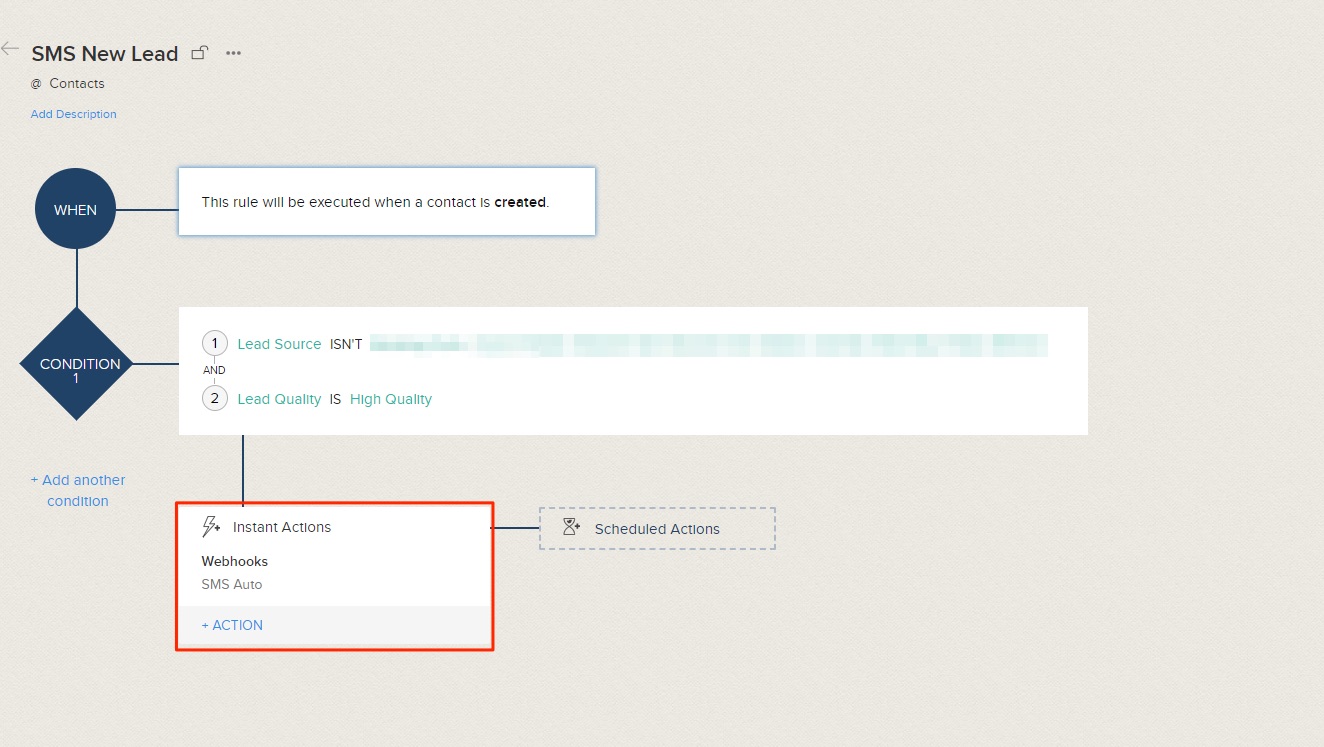 Enter the webhook details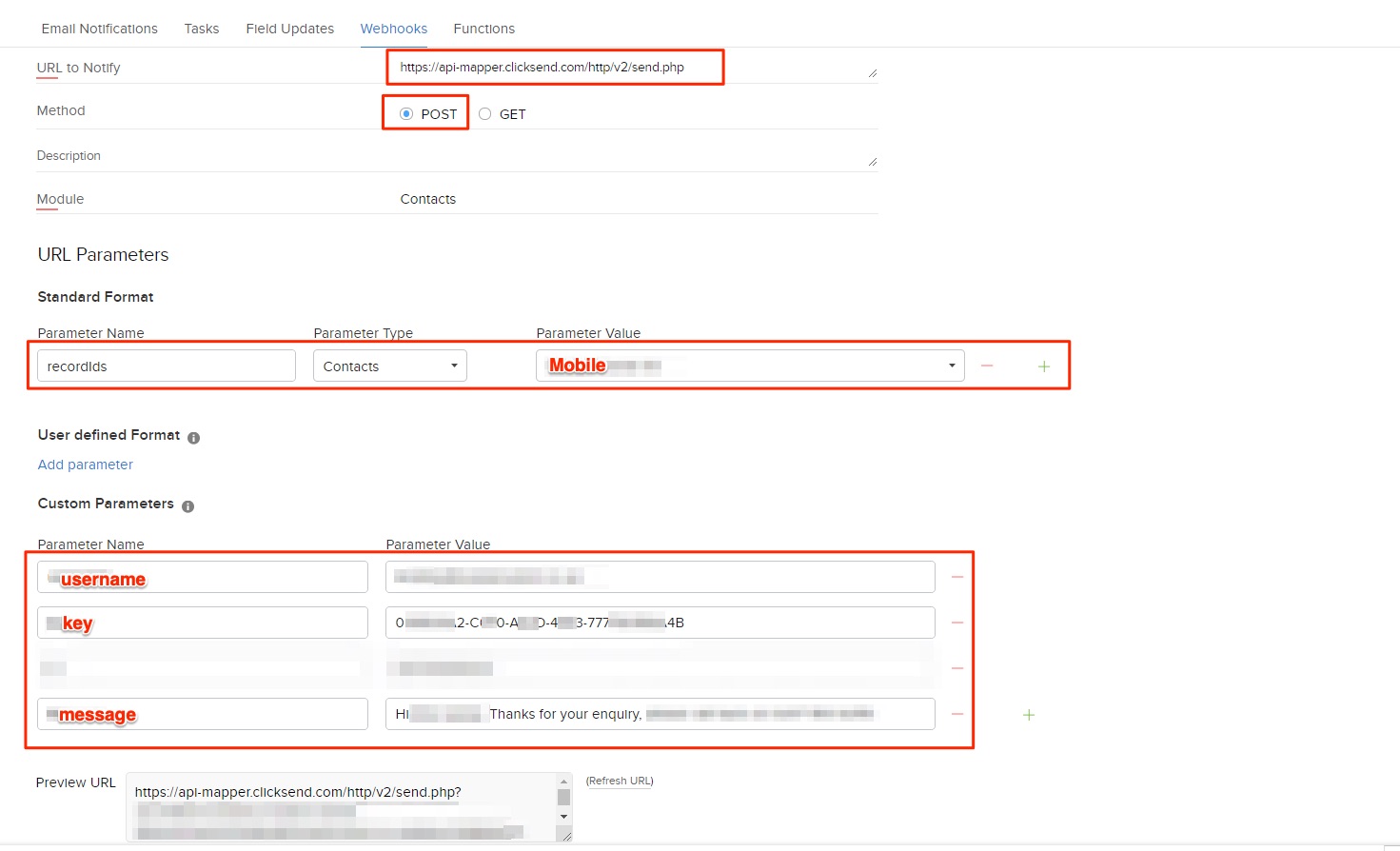 Where:
URL to notify is: https://api-mapper.clicksend.com/http/v2/send.php
Method: POST
Module: Contacts
URL Parameters. Add a field with:

Parameter name: to
Parameter type: Contacts
Parameter value: Mobile (or where you store the contact mobile number)

Customer Parameters. Add the following:
Save the webhook and you're good to go!
---
---