How to Send Personalised Postcards and Letters from Hyperise
With Hyperise, sending postcards and letters will be easy as they have added our templates to their Image Library. You will be able to see the guide margins which will make you ensure the content you add is in correct dimension and margin. You may start your free 30 day trial here: https://hyperise.com/ plus you can claim 20% discount for life if you have added 'CLICKSEND' Coupon.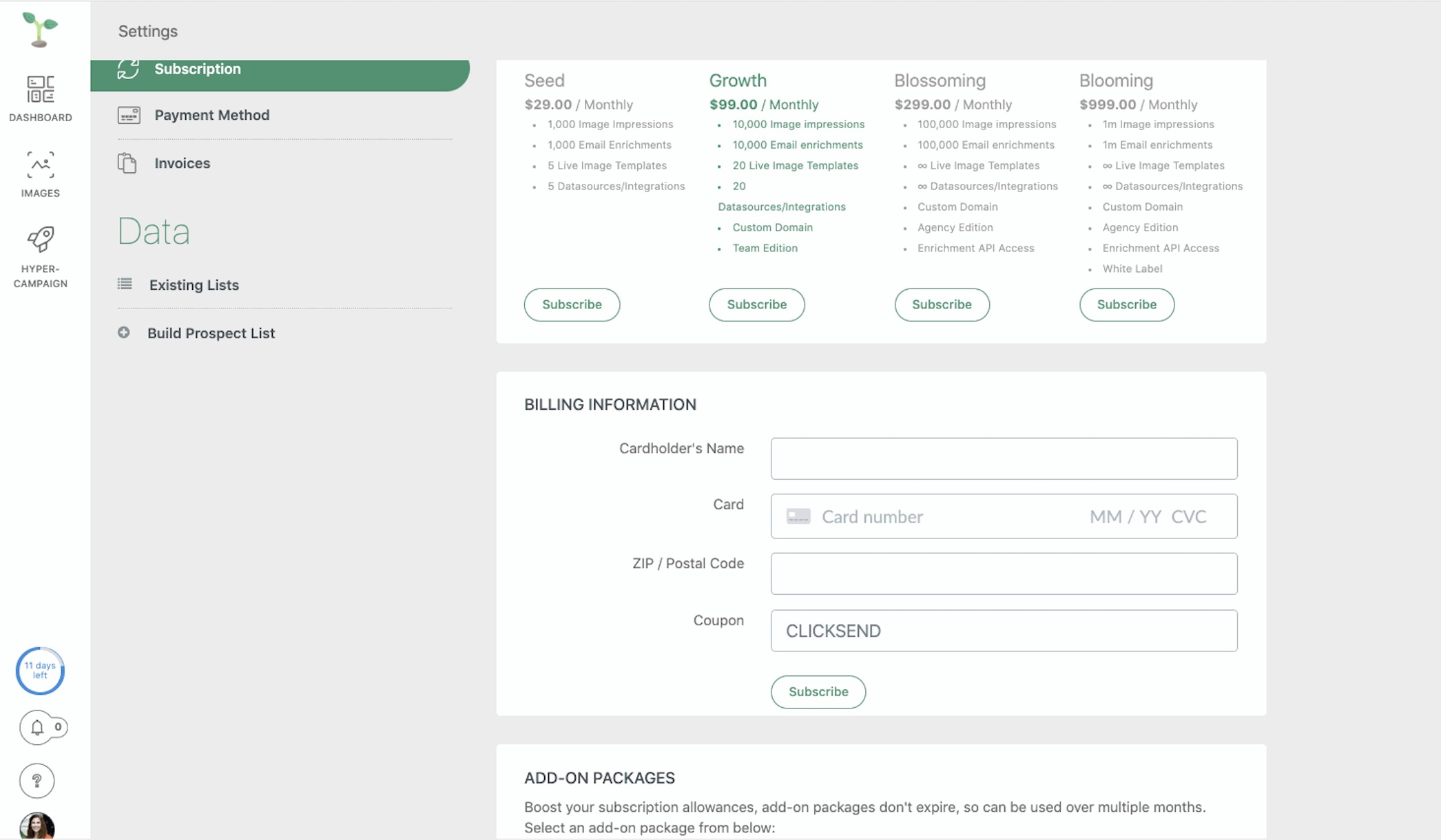 Now if you are looking to automate sending postcards and letters to your Contacts, we have a solution via Zapier – we just need to add Hyperise link to the Zap.
Create a return address within ClickSend's dashboard: https://dashboard.clicksend.com/#/post/settings/return-addresses this is so you can pull it later to fill the required fields in the zap.
Create a Zapier account. If you already have an account, you can login here.
Once you are login, click 'Make a Zap' to proceed on creating automation. At the sample image below, we would be looking to use Googlesheet and ClickSend SMS. Googlesheet will be the trigger and ClickSend to send the pdf as postcard or letter.

Login your accounts to connect them. In GoogleSheet, you can choose any Event but for this sample, we would be using 'New Spreadsheet Row' – click 'Continue' to proceed.

Select which spreadsheet and worksheet you want to trigger. When a new row is added at the bottom of the spreadsheet, it will trigger the Zap. Click 'Done Editing' to proceed to the next.

In ClickSend Zap, you can either choose 'Send Postcard' or 'Send Letter'. This time, we'll try 'Send Postcard' and Continue.

Now we proceed to customisation. We will need to fill in the fields by pulling Return Address made from ClickSend and the rest will need to be matched on the data under the Spreadsheet.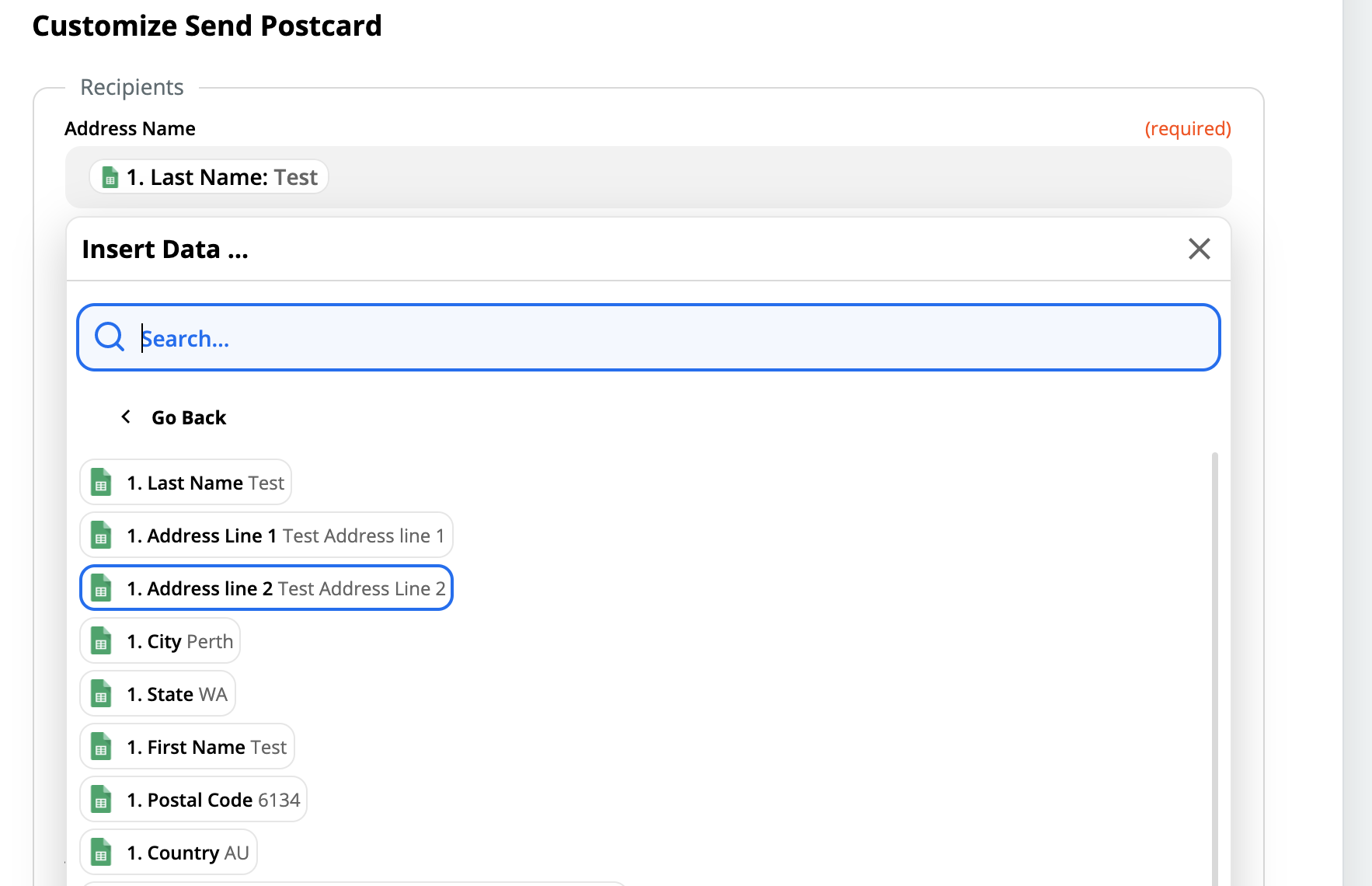 In Hyperise, every image you create generates a URL that can be copied. After you are done with your image, add the ClickSend integration to change the file from PNG to PDF. Then copy the link and paste it to 'PDF File Url' field and Continue.
NOTE: Be sure you have saved your image as Public so it is accessible by Zapier. Not recommended to put multiple URLs as it will not work.
There is test run at the end of the Zap which you can run. Once satisfied, toggle the switch 'ON' at the top right to save and enable the automation.
And that's it, you can now send your personalised postcards and letters from Hyperise to your contacts.
To create a postcard image, you may visit their guide here: https://support.hyperise.com/direct-mail/send-personalized-postcard-with-clicksend-integration
---
---